About
We are a team of visualization researchers at the University of Utah. Our interests include the process of designing and developing visualizations, visualization for biology, visualization frameworks, and, more generally, visualization of big, heterogeneous, and complex datasets.
VDL is part of the Scientific Computing and Imaging Institute and the School of Computing.
Blog And News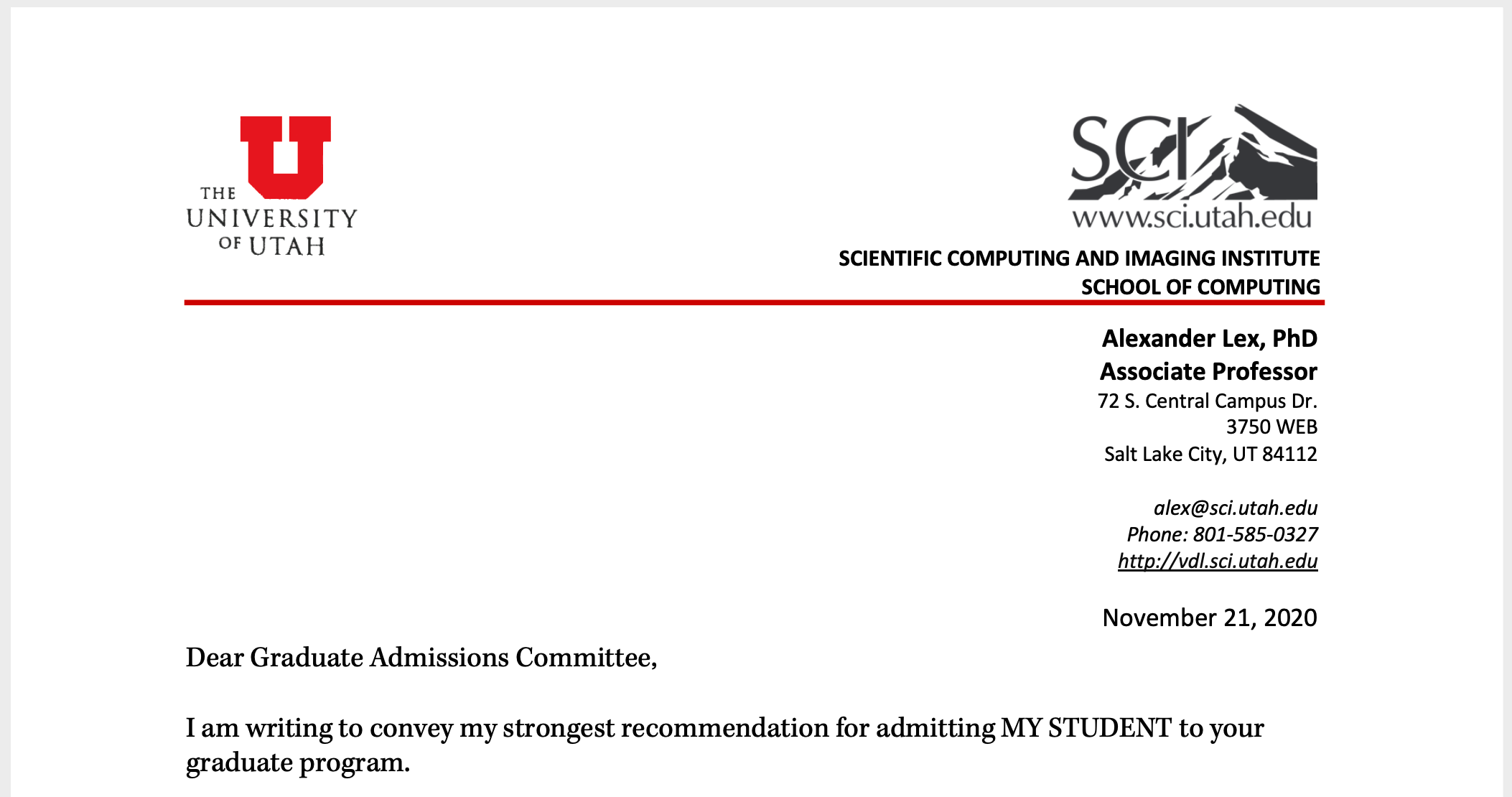 Doing a PhD in computer science (or any other field) is a challenging but often intellectually fulfilling experience. I certainly had a great time in grad school, and I'm sure that many other students also did.
There are several guides out there that discuss how to apply to grad school in CS, and they contain very useful advice. I want to contribute a complementary perspective here: I want to talk about what you should do, starting maybe in your second or third year of college, to increase your chances of getting into grad school.
I'm writing this because I sometimes get requests for letters of recommendation for grad school from students that take a class I'm teaching who I otherwise don't know. The classes I teach are often rather large (~100 students) so that I unfortunately don't have an opportunity to get to know many students that well....