News
What you Can do in College to get into a CS PhD Program
Posted: 21 Nov 2020
Are you considering grad school? Here are a few steps you can take to maximize your chances. The bad news is that it's best to start planning and working towards getting into grad school early: I recommend you take first steps some time at the end of your sophomore year in college. The good news is that the process is not only about admission, but will give you a good sense of what grad school is like and prepare you for it.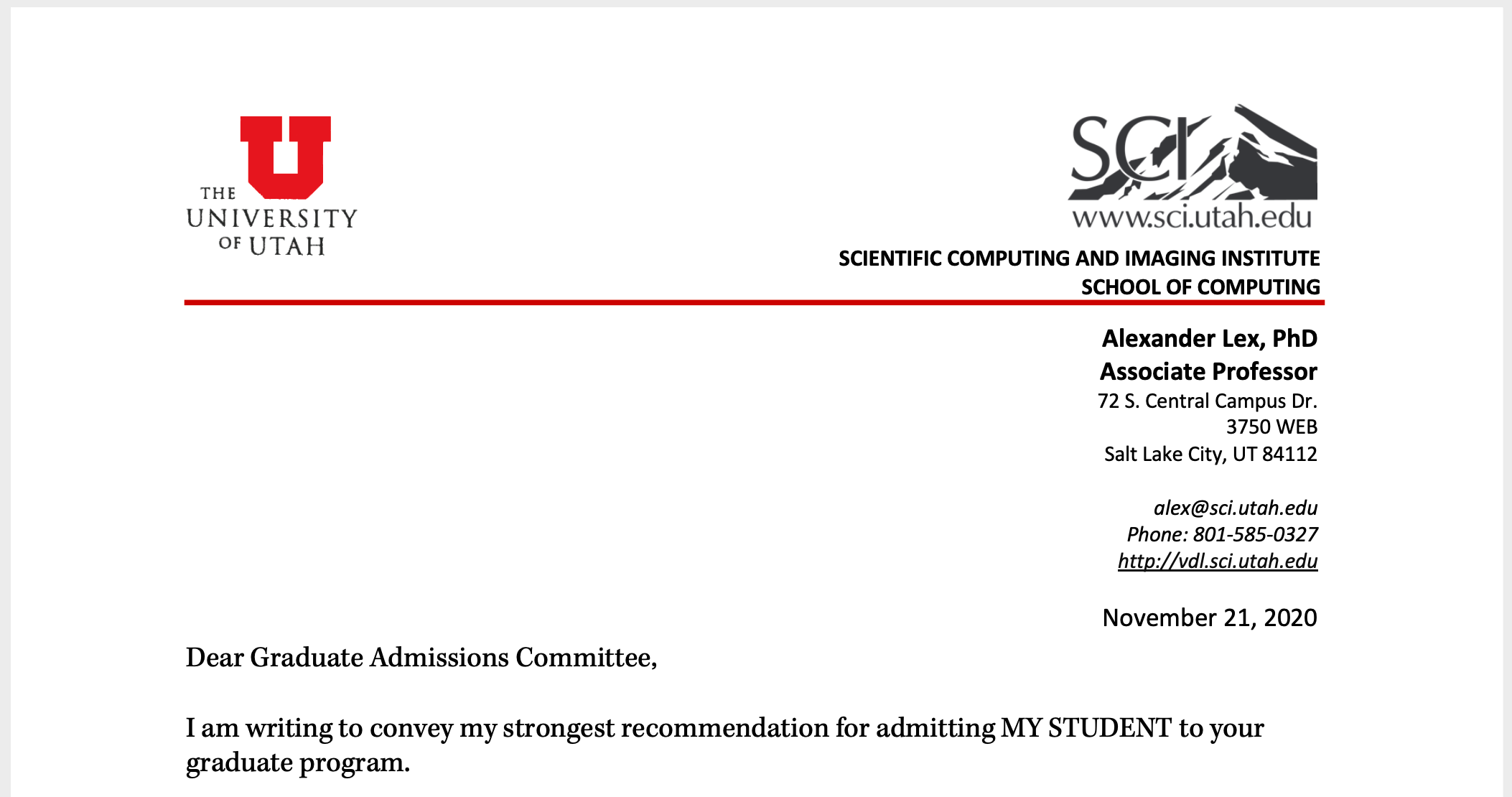 What we Should and Shouldn't Change About the VIS Review Process
Posted: 3 Nov 2020
The Interpretivist Lens – What Design Study as a Method of Inquiry Can Teach Us.
Posted: 30 Oct 2020
Introducing Trrack – A Library for Tracking Provenance on the Web
Posted: 28 Oct 2020
VDL at IEEE VIS!
Posted: 27 Oct 2020
How Far Can We Push Crowdsourced Evaluation of Visualization Techniques?
Posted: 23 Jul 2020
State COVID-19 Dashboards
Posted: 20 Jul 2020
The Case Against Dashboards (when Visualizing a Pandemic)
Posted: 6 Jul 2020
Introducing the VDL Blog
Posted: 6 Jul 2020
Carolina Nobre Successfully Defends Dissertation
Posted: 19 Feb 2020
Two now pilot projects for VDL
Posted: 15 Feb 2020
VDL at IEEE VIS!
Posted: 19 Oct 2019
Nina McCurdy Successfully Defends Dissertation
Posted: 13 Sep 2019
Welcome to new PhD students and Software Engineers, Goodby to Others
Posted: 4 Sep 2019
VDL at EuroVis in Porto
Posted: 31 May 2019
Alex Bigelow Successfully Defends Dissertation
Posted: 13 May 2019
One Keynote, Four Papers, and Two Posters at VIS
Posted: 19 Oct 2018
VDL Indoor Air Quality Research Featured in The Salt Lake Tribune
Posted: 7 Oct 2018
VDL Receives NSF Award to Develop Multivariate Network Visualization Platform
Posted: 10 Sep 2018
Welcome to new PhD students
Posted: 9 Sep 2018
Ethan Kerzner successfully defends Dissertation
Posted: 9 Aug 2018
Three Papers Accepted at InfoVis'18
Posted: 1 Aug 2018
New Seed Grant to Support Development of Genealogical Visualization Tool
Posted: 23 Feb 2018
Alexander Lex wins NSF CAREER grant
Posted: 21 Feb 2018
Heading to Phoenix, for IEEE Vis
Posted: 28 Sep 2017
VDL at SIGGRAPH
Posted: 27 Jul 2017
Meyer presents BioVis Keynote
Posted: 24 Jul 2017
VDL at EuroVis
Posted: 30 Mar 2017
VDL back at IEEE Vis
Posted: 25 Oct 2016
VDL at IEEE Vis
Posted: 14 Oct 2015
Open PostDoc and PhD Student Position @ University of Utah
Posted: 19 Jun 2015